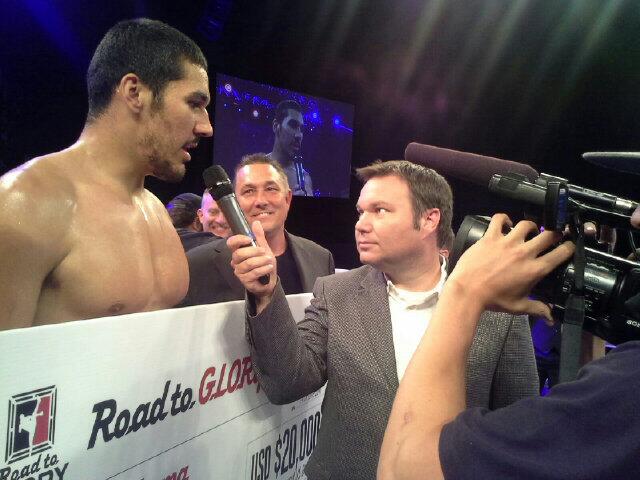 There was yet another Road 2 GLORY USA event last night, this one featuring a Heavyweight tournament and a few familiar faces from last year's K-1 RISING in Los Angeles event, including James Wilson, Xavier Vigney and others. There were a few last minute changes in the tournament, but at the end of the night there was still one man standing, with that man being the relatively inexperienced Xavier Vigney who made his professional debut last year at K-1 RISING 2012.
Julian Walters (R3 - Dec.) Brian McVae
Xavier Vigney (R1 - KO) Jack May
Maurice Green (R1 - KO) Jerry Watterson
James Wilson (R1 - TKO) Steven Banks*
Semi-Finals: Xavier Vigney (R1 - TKO) Julian Waters
Semi-Finals: Maurice Green (R3 - Dec.) James Wilson
Finals: Xavier Vigney (R1 - KO) Maurice Green
*Banks was pushed over the top rope and out of the ring by Wilson, OSAC ruled it a TKO for Wilson as Banks was taken away in an ambulance.