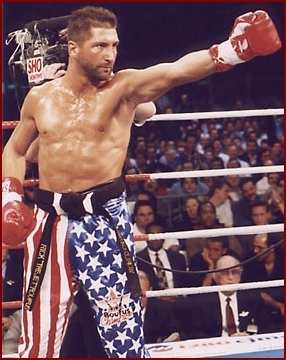 Maybe it has just been a slow few days for news, maybe it was just destiny, maybe it was a press release, but what we do know is that Rick Roufus has once again laid out a challenge for former Heavyweight Boxing Champion Evander Holyfield to meet in a Boxing ring in October. Holyfield had a fight set up in Poland which fell through, which has given Roufus and his team new hope of seeing Roufus vs. Holyfield possibly happening this year.
They have once again thrown down the gauntlet and it isn't clear if Holyfield is going to bite or not, but he does have an opening, right?
Rick Roufus is a multi-time Kickboxing and Muay Thai Champion who was last seen fighting for K-1 in October where he fought James Wilson to a Draw.
Read more...