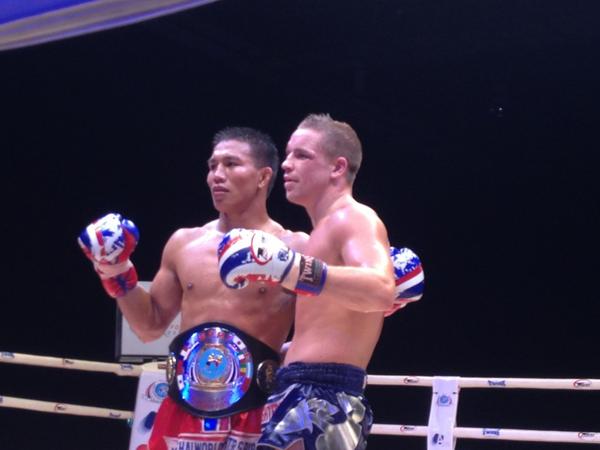 Today in Bangkok, Thailand, Aikpracha Meenayothin and Jordan Watson fought in a nice match-up between two of the more premier international Muay Thai fighters at around 70-72.5kg. Aikpracha has had a big 2012, where he's established his name as one of the more popular Thais to be fighting around the world while Watson recently made his GLORY debut in kickboxing last month.
In what was apparently a great fight, Aikpracha took a decision victory over five rounds. After, Aikpracha said that Watson was the best farang he'd ever fought. Video of portions of Rounds 4 and 5 are up here, thanks to Yokkao.
Aikpracha closes out 2012 going undefeated on the year with eight wins. He'll see himself in action again at Yokkao Extreme 2013 on January 26 in Milan, Italy against a to be announced opponent. For Watson, his next scheduled bout is also at Yokkao Extreme 2013, as he takes on Kem Sitsongpeenong, and then has a kickboxing fight at GLORY 5 London against Steve Moxon on March 23.