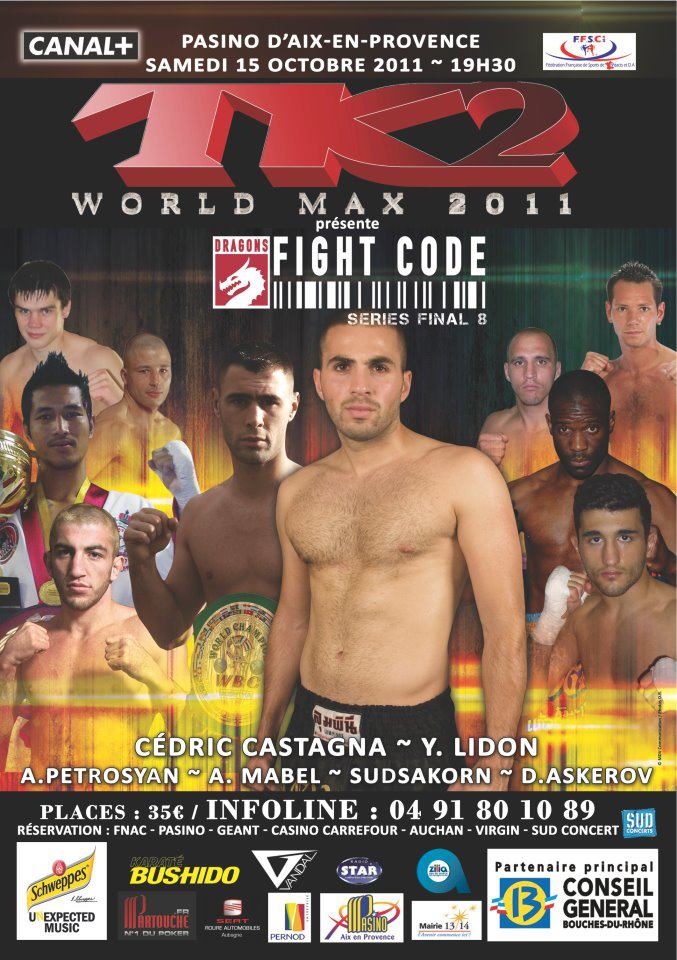 Fight Code hosts their Dragons Series Final 8 card today and Liverkick.com will be here to keep you up to date with live results. The event starts at 4:15 PM EST/1:15 PM PST on www.livefightcode.tv. All you have to do is register and you'll be able to watch a great stream for free. We'll be discussing the event on Twitter at @Liverkickdotcom and @rianscalia.
Dragons Final 8
Norbert Balogh def. Bruno Franchi by DQ (Illegal Knee) in Round 2. Franchi hit Balogh with a knee right as the referee told them to break and Balogh couldn't continue. I thought the end result was a bit stupid and Franchi could've been awarded a TKO.
Sudsakorn Sor Klinmee def. Halim Issaoui by TKO (Referee Stoppage/Punches) in Round 3. Sudsakorn low kicked the shit out of Issaoui and at one point in Round 2during a referee count, Issaoui ran over and tried to strike Sudsakorn, almost resulting in things getting out of control. Sudsakorn finished Issaoui off in Round 3 with punches.
Yuri Bessmertny def. Armen Petrosyan by Split Decision.
Abdallah Mabel def. Xu Yan by Split Decision.
Super Fights
Chingiz Allazov def. Raouf Beliouz by TKO (Referee Stoppage). One sided ass kicking here.
Cedric Castagna def. Soufiane Derdaga by decision.